GIFTS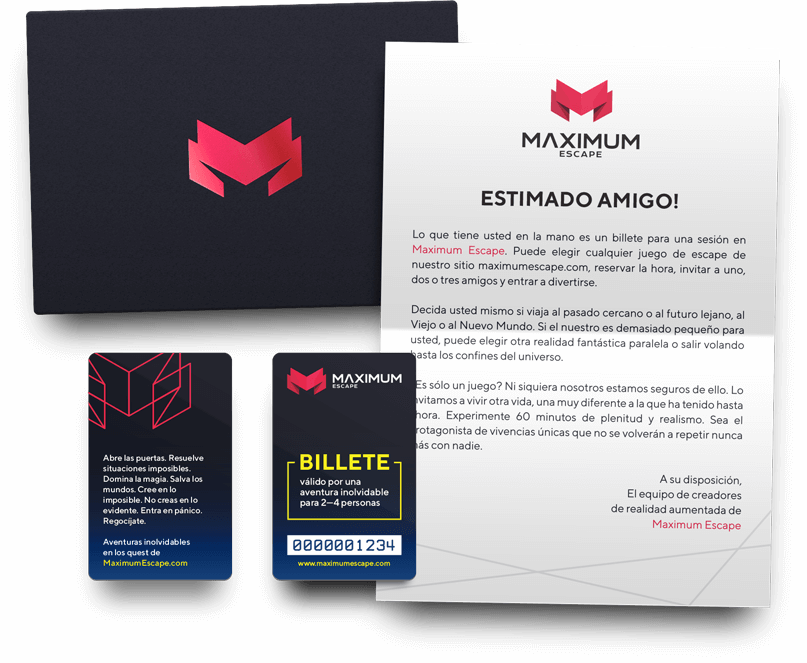 ORIGINAL CERTIFICATE
Maximum Escape Game Certificate is a great idea for an original gift. If you want to endow your friends with vivid impressions and cheerful mood our gift certificate is the right choice.
The certificate looks neat and classy: a black envelope with a Maximum Escape logo and a unique plastic scratch card inside, a nice thing to hold and to present as a gift. The certificate enables its holder to play any one Maximum Escape game lasting 60 minutes with a team of 2-4 people. The price of the certificate is 90 euros.
You can also purchase an electronic certificate of € 10, € 20 or € 30. This type of certificate can be applied to any of our games or experiences.
Both types of certificates can be purchased at any Maximum Escape location. Certificates are valid for 12 months from purchase.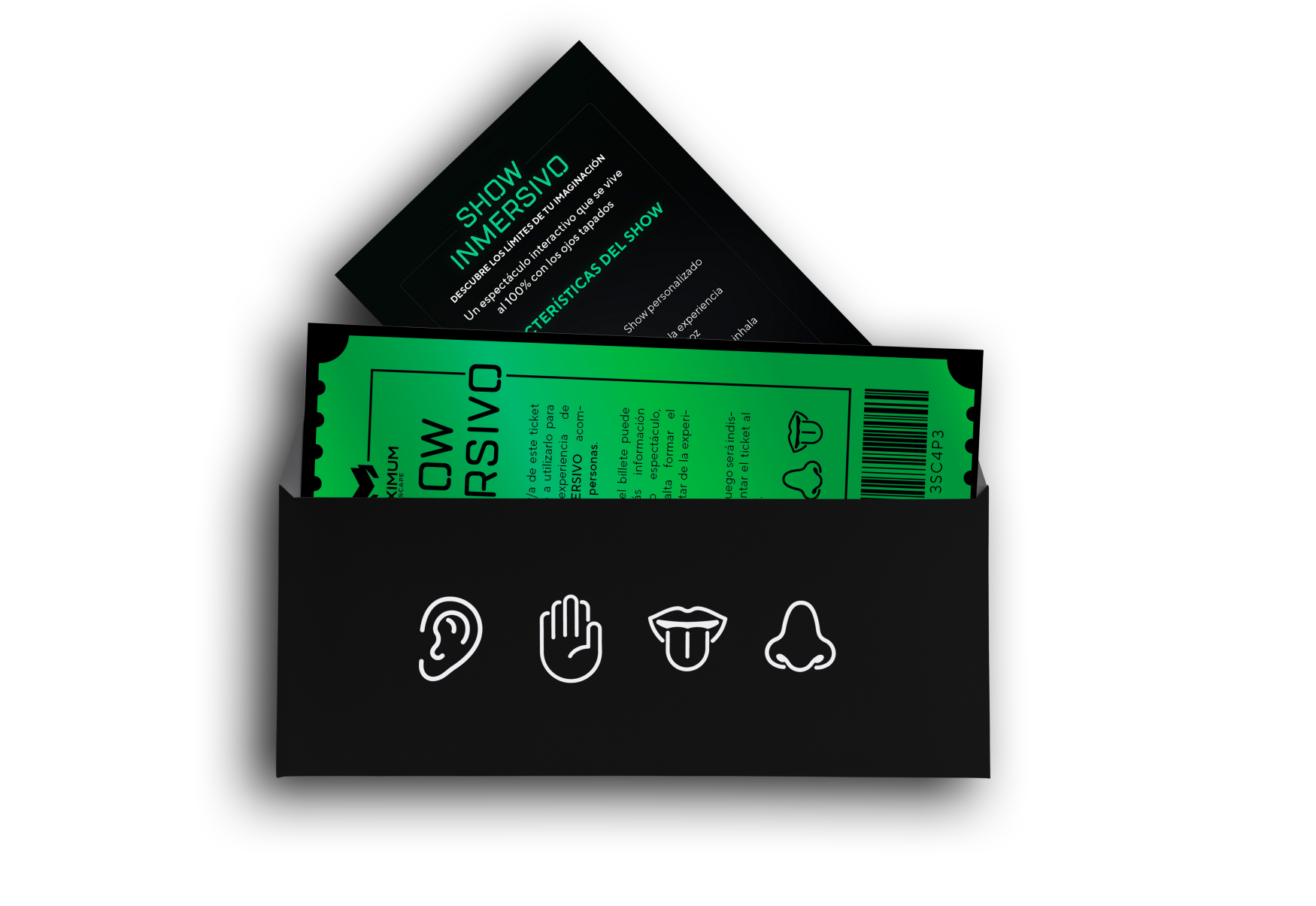 IMMERSIVE SHOW CERTIFICATE
New gift certificate valid to play our immersive show experience "Hospital Abandonado". Ideal for giving a totally unique and original adventure where players experience strong emotions thanks to the combination of a story with tension, adrenaline, joy, confusion and moments that can push the senses to the limit. Valid for a game for 4 people with the option of extending the group up to 6 people if the difference in price is paid at the time of the game. The game is only available in Spanish.
Choose your option